Long Island Express Coaches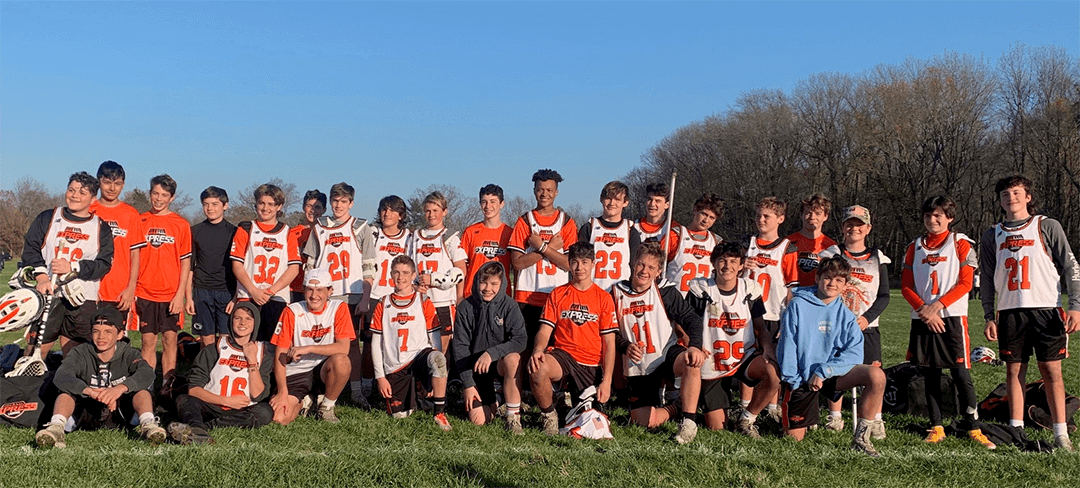 Our coaching staff features some of the area's most respected coaches. We place an emphasis on skill instruction and player development, while also expanding the understanding of game concepts and team strategies detailed biographical information for our coaching staff can be found on our website.
THOMAS AIELLO (Team: 2024 Schwalje )
2018 Inducted into Long Island Metro Lacrosse Foundation Hall of Fame (read post)
College: Adelphi
Adelphi Athletic Hall of fame inductee 2007
Adelphi's Division 1 points leader
High School Head Varsity Coach 20 years
Nassau County coach of the year 2007
Club and youth coach 10 years
CHRIS BURNS (Team 2020 Leghart, & Leggy)
Coach- Levittown division HS (assist)
Knox academy (Head coach)
Portledge school(assist)
Nassau CC-'87 88
Member NYIPD lacrosse team ( 15 yrs)
Member Express staff 8yrs(2020)
JAMES BYRNES (Team: 2022 Channy)
Current assistant coach of St Anthony's High School J.V.
Past coach at Herricks and Levittown High School
Graduate of St. John's University
Current assistant coach of 2022 Team Channy
2017 U13 World Series Champions
MATT CHANENCHUK (2028 O'Reilly, 2025 O'Reilly, 2024 O'Reilly)
NYIT All American
St Anthony's graduate
Express Coach 5 years
TIM CLANCY (Team: )
bio to come
BRYAN DAVIS (Team: 2025)
Farmingdale College 1996-1997
All American 1997
Southampton College 1998-1999
Team Captain
St. Anthony's HS Lacrosse Alumni
Club & Youth Coach for 8 years
MIKE DEMEO (Team: 2022 Moran)
Chaminade varsity lacrosse from 2003 to present
Offensive coordinator and goalie coach
High school and college all-American
Hofstra University class of 2001
Express coach since 2005
RICH GRISMER (Team: 2022 Pomps)
Chaminade High School JV Asst. Coach: 8 Years
3 Time NCAA All American
NCAA Division II Goalie Of The Year
Adelphi University Athletic Hall of Fame – 2005
College: Adelphi University
AJ HAUGEN (Team: 2026 Haugen)
National Lacrosse Hall of Fame 2018
Long Island Lacrosse Hall of Fame – Class of 2013
LI HS Player of the Year 1996
2x High School All American
Bethpage HS State Champions 1996
All World Midfield, U-19 Team USA 1996
3x NCAA 1st Team AA – Johns Hopkins
Member of Johns Hopkins All Time Team
5x MLL All Star L.I. Lizards
2x MLL Champion
Member of Team USA 2006
KARL HEDSTROM (Team: 2023 Headstrom)
NYIT Assistant Coach Men's Lacrosse 2006-2018
College: Hofstra University
Recognized by the Intercollegiate Men's Lacrosse Association IMLCA, 2012
as the Outstanding Assistant Coach of the Year in NCAA Division II
Garden City HS Assistant Coach Varsity Lacrosse 2008
Nassau Community Assistant Coach Mens Lacrosse 2007
Defensive Coordinator and Goalie Coach at US Merchant Marine Academy 2005-2006
Seaford HS Assistant Coach Varsity Lacrosse 2004
Island Trees HS Assistant Coach Varsity Lacrosse 1999-2003
Part of Hofstra's first ever NCAA Quarterfinalist Team 1993
Member of Hofstra Varsity Lacrosse 1993-1997
GENE ISNARDI (Team: )
Bio to come
MICHAEL KARWOSKI (Team: 2021 Schreiber / Karwoski, Team: 2023 Karwoski)
St. Anthony's JV assistant coach 2015-17
Long Island Express Coach (7years)
Yale University
(Lacrosse and Hockey) 2006-2009
All-Ivy , D1 1st Team All New England (Lacrosse) 2009
Ivy League Rookie of the year (Hockey) 2006
St. Anthonys
Lacrosse 2001-2005
All American 2005
1st Team all League 2005
Team USA Junior Olympic Team (Hockey) Gold Medal winners 2002 and 2003
STEPHEN LEGHART (Team: 2020 Leghart, Leggy)
Chaminade High School-Varsity Defensive Coordinator 29 years
Played at University of Maryland and Roanoke College
Coached 2010 Under Armour Senior Game winning North Team
18 years coaching Youth and Club Lacrosse.
JOHN LYNOTT (Teams: 2022 Channy and 2025 Channy)
Defensive Trainer Extraordinaire
St Anthony's High school JV Coach Defense 8 years
Coached Defense 2012 Under Armour Champions
Nassau CC/Attended Maryland University
20 Years of Coaching Youth Lacrosse Boys and Girls
JON LYNOTT (JR)
2017 Division II Defensemen of the Year
Defensive Trainer Extraordinaire
St. Anthony's and Express Alumni. Division 2 All American
Played at NYIT
DAN MAHER ( Team:2020 Wieczorek;)
Rutgers University 1987-1991
NCAA Quartfinalist 1990
NCAA Tournament 1991
ERIC MEISSE (2021 Pomps)
Kellenberg HS JV Coach 6 Years
Kellenberg HS Varsity Wrestling Coach & Asst. Varsity Football
NSCHSAA Wrestling Coach of the Year 2015 & 2016
College: LIU Post
SHAUN MORAN (Team: 2022 Moran and 2024 Schwalje)
Kellenberg High School Head Coach Varsity Lacrosse Coach
Kellenberg Assistant Varsity Lacrosse Coach: 8 years.
College: Mt. St. Mary's University
U15 National Champion Assistant Coach 2012
MAAC All Academic Team 2007 2009
Mt. St. Mary's University Men's Lacrosse Team Captain 2008 2009
Teacher at Kellenberg Memorial High School: 8 years
THOMAS O'CONNELL
2021 & 2022 Chaminade Varsity Lacrosse Assistant Coach
2019 Captain Maryland Lacrosse
2017 NCAA National Champion
2016 & 2017 Big Ten Champion
2014 & 2015 NSCHSAA League Titles as player with Chaminade
TIM O'HARA
(Team: 2027 Snyder)
Loyola College Defenseman
Captain and All American 1999 -Loyola
College Coaching – Defensive Coordinator, Boston College
High School Coaching -2001 – Long Island Express Coach 3 years
Youth Coaching – 12 Years of Coaching Youth Lacrosse Boys
MIKE O'REILLY (Teams: 2028 O'Reilly, 2025 O'Reilly, 2024 O'Reilly)
Head Coach LUHI
St Anthony's High School JVB Coach: 4 years
College St John's University
20 years of coaching youth lacrosse
ROBERT POMPONIO (Team: 2021 Pomps, 2022 Pomps)
36 years experience, Teacher and Coach
Chaminade High School
Junior Varsity Lacrosse
Nassau Suffolk Catholic High School 2011 "Man of the Year"
GEORGE M POWERS (Trainer Extraordinaire)
College : Roanoke College
Nassau CC – Defensive Coordinator 22 years – Head Coach 6 years
Massapequa HS – Defensive Coordinator 7 years including present time
Long Island Express 12 years
Will train age groups 2023,24and 26 this upcoming year
Congratulation Express Trainer George Powers – CLICK HERE
JOHN REGAN (Team 2023 Haugen)
Coach WSYL 2018 U13 Finalists
Manhasset PAL Coach for 12 years
Charlotte Youth Lacrosse Association (CYLA) Coach for 3 years
College: Hampden-Sydney College
High School: Manhasset HS
DOUG SCHREIBER (Team: 2021 Schreiber / Karwoski )
Bio to come
TIM SCHWALJE (Team: 2024 Schwalje )
College: University of Pennsylvania – Team Captain
USILA Scholar All-American
Second Team All-Ivy League
St Anthony's High School Captain 2008
Two-time NYCHSAA all-league 2007-2008
Major League Lacrosse: Charlotte Hounds
Has coached with the Express Organization for the past 10 years (2018)
JOE SCHWARZ (Teams: 2023 Haugen and 2026 Haugen)
Farmingdale high school foootball since 1999
Farmingdale middle school lacrosse coach
Phys. Ed teacher in Farmingdale
LI Express coach since 2013
JIM SIMPSON (Team: )
Bio to come
BILL SNYDER (Team: 2022 Channy and 2027 Snyder)
Assistant Coach – WSYL 2017 U13 Champions
College: St. John's University
LI Express 2022 Assistant Coach: 5 years
LI Express 2027 Assistant Coach: 2 years
10 Years of Coaching Youth Lacrosse
BRANDON TESTA (Team: 2026 Haugen)
Johns Hopkins Defenseman
3x College All American
2x MLL Champion – LI Lizards
Bethpage High School '96 State Champion
2x High School All American
JOE WATSON (Team: 2027 Snyder)
College: Molloy College, Rockville Centre, NY
Long Island Lacrosse Club 2002-2015
Bayport-Blue Point Youth Lacrosse, Boy's Director
15 years- Varsity, JV, JH Lacrosse Coach
5 years- Youth Lacrosse Coach
St. Anthony's HS Lacrosse Alumni
Ryan White (Team: 2023 Karwoski)
College: University of Scranton
Kellenberg High School Coach: 10 Years
Sachem High School Coach: 1 Year
Long Island Express Coach: 5 Years