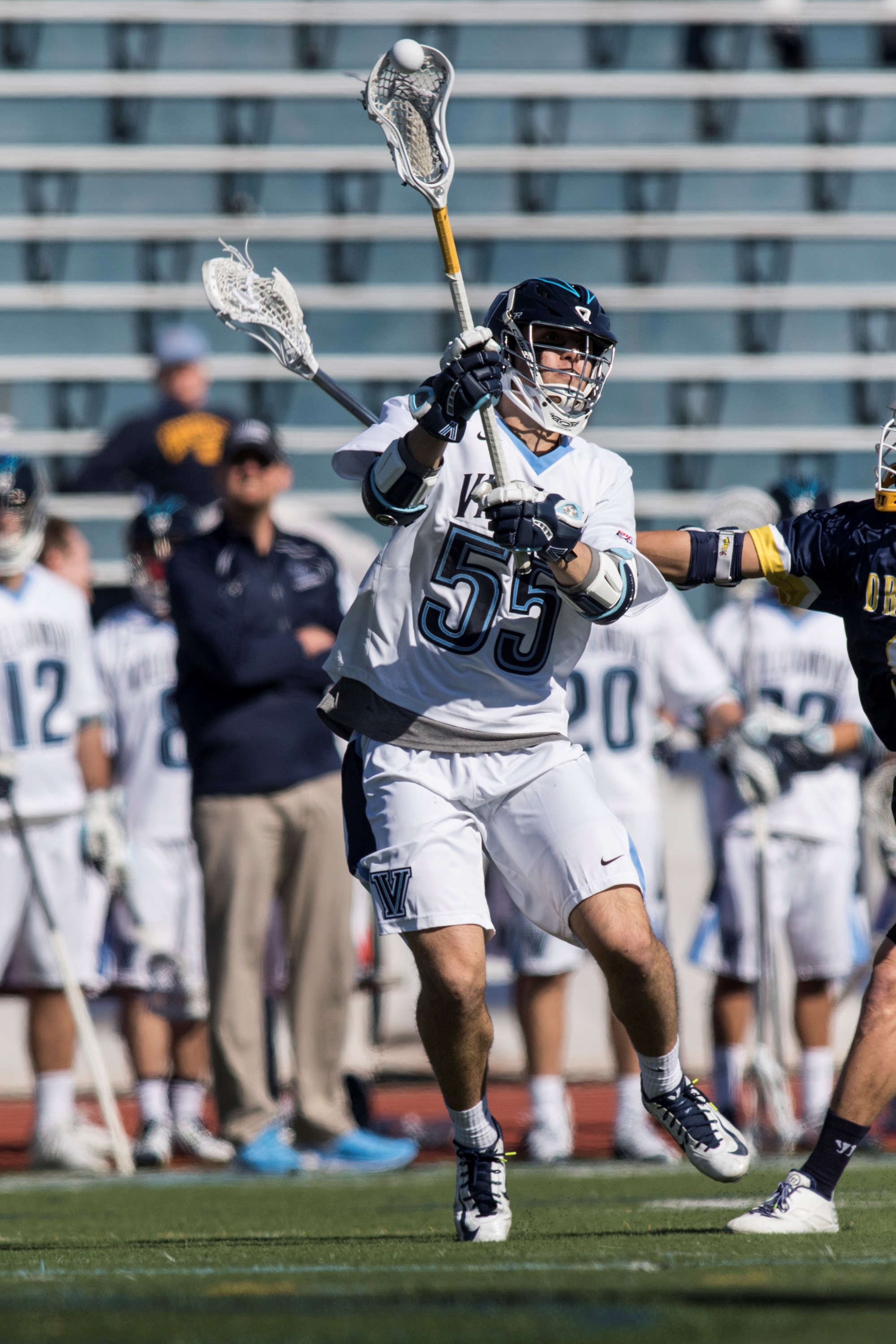 JOEY FROCCARO
Villanova,
Port Washington Alumni
Express Lacrosse Alumni
Froccaro posted a hat trick in the 11-10 overtime win at No. 1 Yale. The senior captain placed all three shots he took on goal into the back of the net.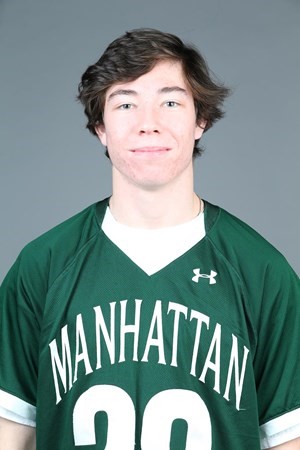 BRENDAN KREBS
Manhattan College,
Chaminade Alumni
Express Lacrosse Alumni
Krebs made 13 saves in earning his first career victory in Manhattan's 11-10 win over Wagner. The sophomore also collected four ground balls in posting a .565 save percentage.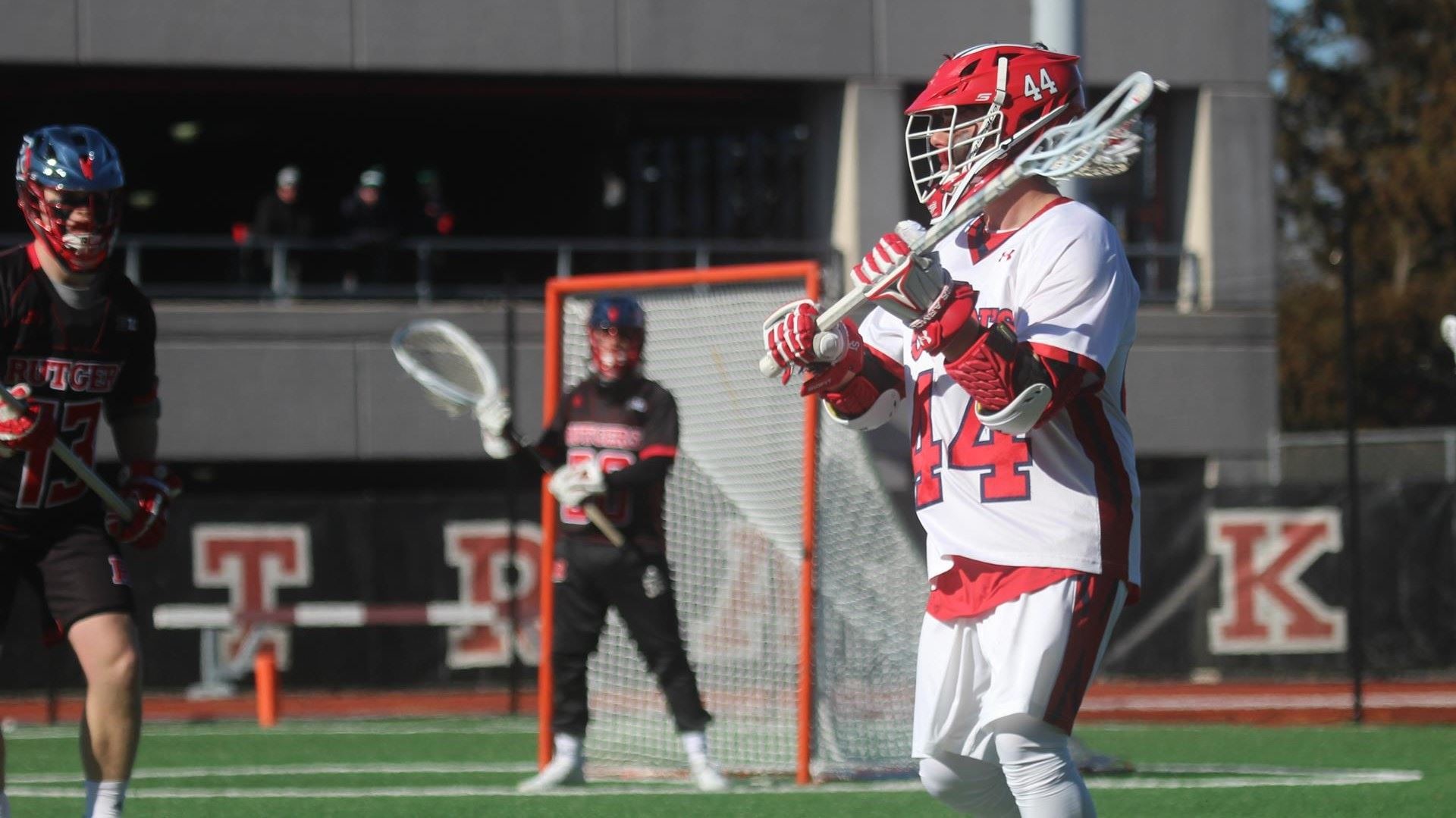 JONATHAN HUBER
St Johns
St Anthony's Alumni
Express Lacrosse Alumni
St. John's redshirt freshman Jonathan Huber was named BIG EAST Freshman of the Week, the conference announced on Monday. The Great River, N.Y., native received his recognition after scoring a team-high five goals on the road against Hartford on Saturday in West Hartford, Conn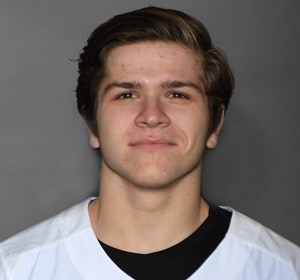 MATT GRILLO
Providence RI
Ward Melville Alumni
Express Lacrosse Alumni
Grillo posted a career-high seven points in Saturday's win, racking up three goals and four assists. His seven-point game ties the BIG EAST high for points in a game. Grillo tallied the game winner and also picked up three ground balls in the game. The freshman attackman ranks first on the team in points (14). He is also tied for first on the team in assists (seven) and tied for second in goals (seven).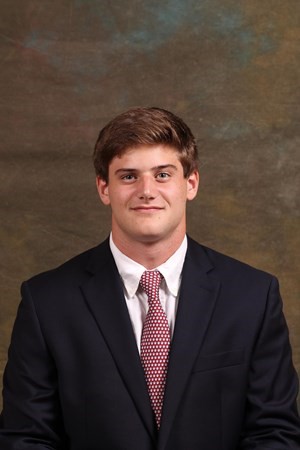 COLE DUTTON
Lafayette
Garden City Alumni
Express Lacrosse Alumni
Freshman Cole Dutton of the Lafayette men's lacrosse team was selected as the Patriot League Rookie of the Week. Five games into his rookie season, Dutton has recording 8 goals and 5 assists for 13 points. The Garden City native is coming off a 48-9 career record at Garden City HS where he won two LIC championships and a state title, and was the team's leading scorer from the midfield in his senior season.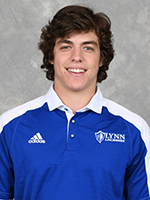 XANDER COSENZA
Lynn University,
Bayshore Alumni
Express Lacrosse Alumni
A pair of youngsters led the way offensively as sophomore Xander Cosenza and freshman Caleb Wells each tallied five goals apiece. Cosenza added four ground balls.