LI Winter Offensive & Defensive Training
LI Winter Offensive & Defensive Training
LOCATION
St Anthony's High School 
275 Wolf Hill Rd Melville, NY 11746
google map

The Sports Arena
620 Middle Country Rd, St James, NY 11780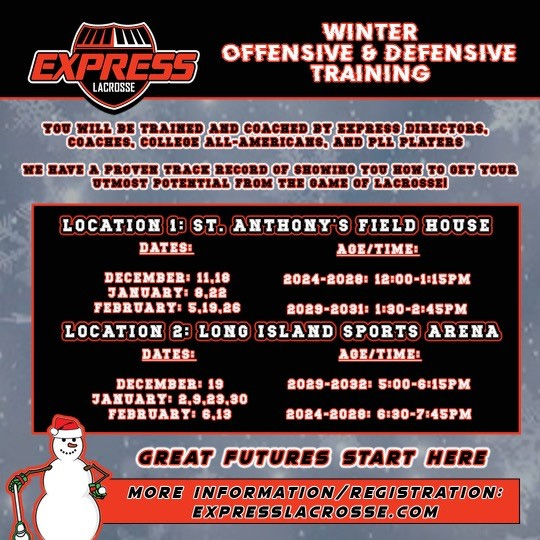 LI EXPRESS will be Offering Winter Training at two locations:
St Anthony's and Sports Arena. You will be trained and coached by Express Directors, Express Coaches, College All Americans and PLL Players. We will teach you the basic fundamentals to take your game to the next level. We have a proven track record of showing you how to get your utmost potential from the game of lacrosse!
Registration is now open.  Single sessions are $60.  Purchase all sessions for $395 and save $25.