Clinic Info
Grad Years:

2027 – 2035
Dates:
June 13-July 20
2 Groups Based on
Grad Year
Monday:

2027-2029, 2031 
Wednesday:

2030, 2032-2035 
Times:

7PM – 8PM
Contact for Express East:
Location:

Stony Brook University
"South P-Lot"
Clinic Pricing
Cost: $125 for 5 sessions
or $30 for individual sessions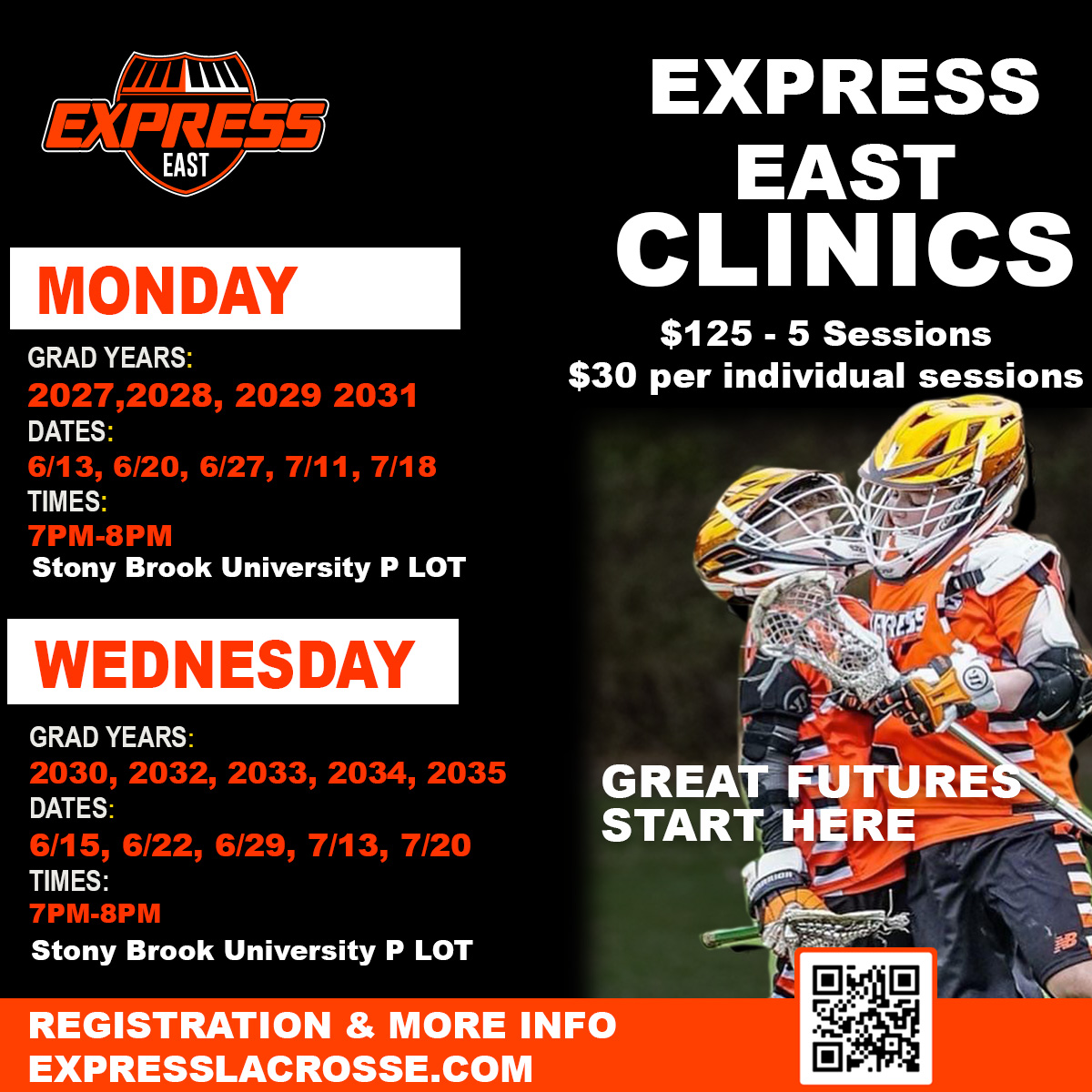 EXPRESS LACROSSE is known for outstanding training and teaching the basics!  Our instructors are the best in the business and have developed our players over the years from 2nd grade to their college playing days!
At each session we will teach the fundamentals of lacrosse!
For newer players we will work on cradling, scooping and running with the stick and ball in their hands!  We will introduce throwing, catching and shooting drills.
For more experienced player we will run position specific drills and shooting.